Did you know just 11% of employers cater for visual impairment? *
Do you share the old fashion view of efficiency? As Henry Ford famously said, "You can have any colour as long as it's black", meaning the efficiency challenge is often addressed by standardisation or reducing choice. This is reflected strongly in many existing software packages. Indeed, our clients tell us that standardised formats of many systems make upgrades and change prohibitively expensive.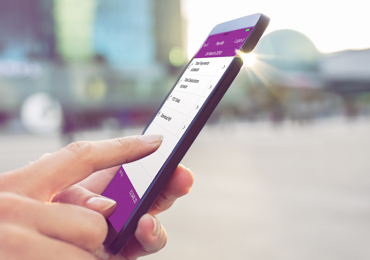 At Epayslipsecure we challenge these assumptions.
Whether it's a simple rebrand, a technology upgrade to responsiveness, access via mobile and Apps or a need to support multiple language or visual impairment, we have worked with our clients to deliver the most flexible, cost effective payslip distribution model currently on the market.
Did you know? Epayslipsecure is used by some of our customers to deliver Braille payslips every month.
Times are changing and employees expect to receive pay advice in a form that is convenient to them. With Epayslipsecure, employers now have a cost-efficient software solution that delivers.